Photoset reblogged from Rest In Peace, Dearest Ice Climbers with 4,755 notes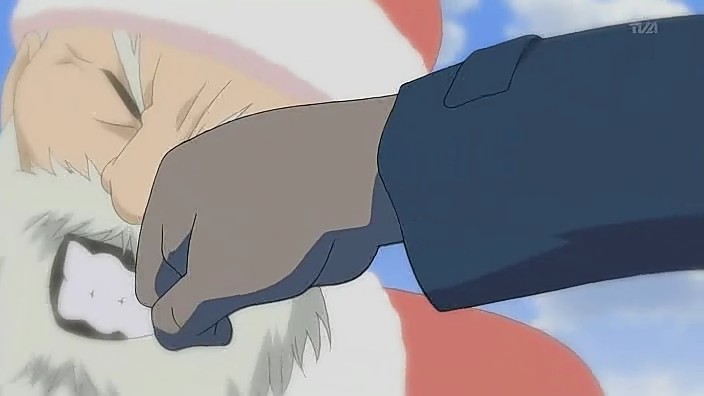 Well, fuck you, Santa!
Source: psychopass
Video with 17 notes
GameFAQs User: I would like to see [Disgaea 5's] art direction to take a more realistic tone.
No, you don't want Disgaea's art direction to take a realistic tone. Unless you want your women to look like men from now on.
Photo reblogged from Rest In Peace, Dearest Ice Climbers with 6,789 notes
Source: mirrahsworld
Photoset reblogged from 魚強 with 49 notes

Post with 4 notes
Etna: YOU HAVE TITS!? TIME TO DIE!
Post with 1 note
I'm disappointed in Dark Pit being in Smash, but not just because he's clone but because I don't remember him being all that great. All I remember was that he was "cool" and then occasionally worked together. I really felt nothing from him in Uprising. I would've gone Viridi, Hades, or even Medusa honestly (man, I would've loved to see a Reset Bomb final smash).
Photoset reblogged from Zigazoon Zigzagoon with 217 notes
Source: luketriton
Photoset reblogged from Defy Fate | Reanimate with 9,397 notes
Events hitting the United States!

Shiny Gengar (with mega stone from participating game stops) between October 13 through the 26th.

The legendary pokemon, Diancie between October 27th and November 16th.
And then Gamestop forces you to preorder Omega Ruby and Alpha Sapphire despite this being free. Nintendo either needs to stop giving codes out and return to doing event using local wireless or slap Gamestop in the face and tell them to get their shit straight.
Source: eevee-ray
Photo reblogged from Rhinestone Gamer with 209,011 notes
If Belle never found the castle…

A thousand times reblog

Tale as old as time
Older than that guy
Beauty and Maurice
Source: designerreign
Post with 14 notes
Disgaea Thumbnail Theater

Etna: Are we there yet? I'm baking in this outfit!

Laharl: Etna, if that outfit of yours was any skimpier, this WOULD be a hentai game!
And thus Disgaea was a hentai game.